PORTFOLIO
Residential Architecture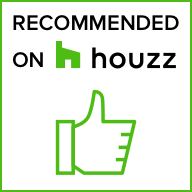 "We wanted to take a moment to recognize your hard work, professionalism, and creativity in designing and overseeing the construction of our home. Our home is exactly as we envisioned. We're very pleased with your ability to translate our thoughts, visions and wishes into a beautiful and functional home. Our experience working with Anne was rewarding and beyond our expectations. Anne's involvement in our home transcended the responsibilities of an architect to her client. It was a great comfort to know that our needs would be accommodated at every turn. We thank you very much for helping us realize our dream home." -Residential Client
Whether our clients come with only a vague idea of what they want, or have fully developed ideas and project requirements, H. Anne Blakely Sciarrone Architecture can translate that vision into the home of your dreams. We do not have a "we'll call you when we're done" attitude. On the contrary, we pride ourselves on listening closely to our clients and keeping them involved throughout the process. As the homeowner, you are part of the design process from the start and are kept abreast and informed throughout the entire project. Your home is special to you, and therefore it is special to us.

From new construction to renovations and additions, historic preservation, and sustainable design work, we are dedicated to the marriage of client satisfaction and beautiful, quality design.
---
Home Renovation, Ansley Park in Atlanta, Georgia




This beautiful craftsman home was awarded a national Chrysalis award for best full home renovation by restoring a 1920's craftsman bungalow that suffered from an unfortunate 1970's renovation to it's original glory and more. A second floor addition and re-working of the main level provided the young homeowners much needed space to nurture their growing family. This home is characterized by its fun and whimsical detailing seen through playful exterior brackets and shake wrapped columns, while the interior caters to family with a timeless kitchen, hidden storage, and bright open space.
Home Renovation, Decatur, Georgia
This picturesque home was renovated from a 1700 square feet single store residence to nearly twice the size while maintaining a scale from the street that keeps with neighboring homes. The addition of a second floor boasts a new roof with steeper pitch allowing for the 3-bedroom 1-bath home to now have plenty of space for 5 bedrooms and 3 baths. A new front porch stretching across teh entire front facade with wide steps signifies an inviting and friendly entry to an interior filled with colorful accents, fine finishes, and abundant character sure to brighten the day of its family and guests.

President's Home, Columbia Theological Seminary, Decatur, Georgia
With the original construction documents in hand, Anne proceeded to renovate and restore the house that had been modified here and there throughout its history. Original heavy timber detailing that had been removed from the house was replaced. A stone medallion, as indicated on the original drawings, was placed over the entry. Double hung windows were replaced with casement windows as envisioned in the original design from the 1920's.

In preparation for a new school president the house was also modified with modern additions and renovations that would allow for the president to maintain privacy in the home while at the same time hosting a multitude of events for the students and faculty. A modern master bedroom suite, accessed by a back stair from the kitchen that was updated to contemporary standards, was built over a new two-car garage and family room. A room was added to the back of the Living Room to host small group meetings. The landscape and hardscape were enhanced to provide improved flow through and around the house for large functions.
* This project was designed and managed by Anne Sciarrone while a Principal with NCG Architects Inc.
New Home, Columbus, Georgia
This picturesque stucco and stone home with a wood shake roof is composed of strong interlocking volumes reminiscent of early 20th century suburban homes. This home is characterized by an American vernacular style with strong European influences. This residence has an informal plan carefully adapted to the eight acre wooded site, to create a strong relationship of interior and exterior spaces. The house has three bedrooms, three full baths and two half baths, exercise room, an outdoor living room with a large stone fireplace, and a naturally lit art studio with a full bath that doubles as a guest suite.
* This project was designed and managed by Anne Sciarrone while an Associate with NCG Architects Inc.
New Home, Colleton River Plantation, Bluffton, South Carolina
This residence is masterfully situated on a marsh view lot of the Colleton River. The home is designed in a European Country style with elements of "Old World Charm". The three bedroom home has his and her master baths as well as two other full baths. Adjacent to the Master Bedroom is a sleeping porch, located on the back corner of the house to maximize breeze and view to the marsh and river. A two bedroom, one bath Guest Suite is located over a 2 ½ car garage and is connected to the main house by a breezeway.
* This project was designed and managed by Anne Sciarrone while a Principal with NCG Architects Inc.