SERVICES
Anne Sciarrone to speak at AIWN Event
14-Oct-2013
Anne Sciarrone is the feature presenter at this month's Atlanta Independent Women's Network meeting.
Women in Green:
Our role in sustainability and some practical tips for home energy efficiency
with Anne Blakely Sciarrone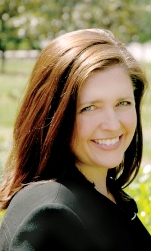 Would it surprise you to hear that women have been instrumental in defining the real meaning and purpose of sustainability? Come hear about some profound links between women and the environment and the growing value of feminine sensibilities in the field of sustainability. Unsure of what "sustainability" means? We'll work together to define it for ourselves.
You will also leave with some practical room-by-room tips for improving the energy efficiency of your own home. These useful tips may lead to money savings or improved indoor comfort or both!
https://www.eventbrite.com/event/8224143635?utm_source=eb_email&utm_medium=email&utm_campaign=event_reminder&utm_term=event_title
---